Top Doctor Recognition in 2022 for OrthoConnecticut Physicians
May 16, 2022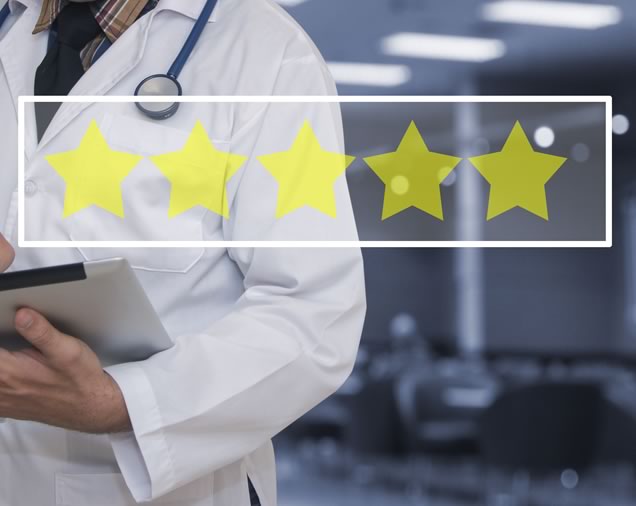 13 of OrthoConnecticut's orthopedic surgeons, hand surgeons, and sports medicine physicians received 2022 Top Doctor recognition from Connecticut Magazine, Moffly Media, and Castle Connolly Top Doctors.
Every year for at least a decade, Castle Connolly Top Doctors awards have been given to OrthoConnecticut's physicians for their medical expertise and excellence including the 2022 honorees: Brian A. Bast, D.O., Michael G. Brand, M.D., Angelo Ciminiello, M.D., Jeffrey V. DeLuca, M.D., Joseph DiGiovanni, M.D., Mark J. Fletcher, M.D., Joshua B. Frank, M.D., Edmund A. Ganal, M.D., Ross Henshaw, M.D., John G. Lunt, M.D., Michael M. Lynch, M.D., Michael G. Soojian, M.D., Robert Yaghoubian, M.D., and Aaron N. Insel, M.D. who is also a Castle Connolly Rising Stars for 2022.
The Top Doctors distinction is a physician-peer nominated, rigorously screened and vetted honor from the renowned research team at Castle Connolly. Before a doctor is selected, careful screening is conducted which includes review of education, training, as well as professional expertise. The Castle Connolly Top Doctors are amongst those most highly regarded by their peers.
Learn more about OrthoConnecticut 2022 Top Doctors in Connecticut Magazine's 2022 Top Doctors May issue, and Moffly Media's Fairfield County Top Doctors 2022 January/February regional issues: Stamford Magazine, Greenwich Magazine, New Canaan/Darien + Rowayton Magazine, Westport Magazine.
To make an appointment with any of OrthoConnecticut's physicians call 1.833.ORTHOCT (1.833.678.4628) or visit the website: https://myorthoct.com/contact-us/request-appointment
Five Simple Pre- and Post-Run Stretches to Avoid Injury
April 25, 2022
Brought to you by OrthoConnecticut
Stretching before and after a run is important to prevent injury, muscle stiffness and pain. There are differing opinions about whether you should stretch before or after running, but both are valuable. Stretching beforehand maximizes your flexibility so you can get the most out of your run, while stretching after a run prevents muscles from becoming stiff and painful.
There are numerous stretches you can do to warm up and increase flexibility. However, if you forget to do your stretches at home before you leave for your run, here are some easy stretches you can do outside, without the aid of special equipment, right before and after you run.

Standing Quad Stretch
When the primary thigh muscles, the quadriceps (or quads), become tight, it can lead to misalignment of the hips and back, along with knee pain. To stretch the quads:
Stand up straight with your feet apart, directly below your hips.
Bend the right knee and bring the right foot up behind you toward the buttocks, and grab with your right hand.
Keep the right knee pointed toward the ground and gently push the hips forward slightly, keeping the knees and thighs together. You should feed this stretch in front of your thigh from your hips to your knee.
Hold for 30 seconds and then switch legs.

Toe Touch
This stretch improves the flexibility of the hamstrings, the muscles on the back of the thighs which continuously contract and lengthen as you run.
Stand with the feet together, with knees straight but not locked.
Bending at the hips, slowly lower the head down toward the knees, keeping the back as straight as possible.
Reach the fingers toward the toes and hold for 30 seconds.
Rise slowly back up to standing.

Heel Raises
This is a stretch for the ankles, which work hard while you run to stabilize the feet and propel the body forward.
Stand with the back straight.
Slowly rise onto the balls of the feet without locking the knees and hold for 10 seconds.
Slowly lower the heels back down to the floor.
Repeat the exercise 3 times, maintaining control both on the way up and down.

Calf Stretch
The calf muscles, located in the back of your lower legs, absorb the impact when running and can easily stiffen up afterwards. You should feel this stretch down the length of the calf, from the knee to the ankle.
Stand with your right foot behind your left, about 2 feet apart.
Lean forward, bending your left knee while keeping your right leg (behind you) straight.
Keep both feet facing forward, straighten your back, and hold the pose for at least 30 seconds.
Repeat with the other leg in front.

Iliotibial (IT) Band Stretch
The iliotibial band, or IT band, runs on the outside of your thigh between your hip and shin, and is susceptible to injury when it tightens. This stretch is also good for your hip muscles.
Cross your left ankle behind your right ankle.
Keep your right arm out to your side for balance while stretching your left arm over your head.
Reach up and over with your torso and arm, stretching toward your right side.
Hold for at least 30 seconds and repeat with the other leg.
Note: When your left ankle is crossed behind your right ankle, and you're leaning toward the right, you'll feel the stretch in your left leg
We hope these simple stretches prevent injury, but if you do happen to have a complication from running or any other sport, we are here for you. Contact us ›
Meet the OrthoConnecticut Physician Dr. Henshaw: Sports Medicine Specialist, Knee, Hip & Shoulder Surgeon
March 22, 2022
Dr. Ross Henshaw, M.D., is not only athletic himself and a sports lover, he's an award-winning sports medicine specialist.
Right in the heart of Ridgefield, patients and athletes of all ages have been seeing Dr. Henshaw for orthopedic care and, in particular, his arthroscopic surgical skills. Arthroscopic surgery is a minimally invasive surgical approach to treating many injuries that utilizes smaller incisions and offers quicker recovery times, typically with less pain during the recovery period. As an alumni lacrosse player for Johns Hopkins University, Dr. Henshaw knows firsthand how sports-related injuries can have a direct effect on an athlete's body and the patient's quality of life.
"I was introduced to medicine in college. My roommate's father was an orthopedic surgeon. After watching him treat patients in the office and the operating room, there was no looking back for me– and I was not a science jock!," Dr. Henshaw said. "I could see how much he loved caring for people and how much they appreciated his help. He was having an incredible impact on their lives and I wanted the same, so I changed course and devoted myself to getting into medical school. I gravitated toward orthopedics and sports medicine because I was an athlete and constantly nursing one injury or another and wanted to help patients with their injuries no matter how they occurred."
After attending medical school at Columbia University, Dr. Henshaw went on to serve as one of several physicians for Yankee Stadium, the New York Mets, and the U.S. Open Tennis Tournament.
"I was lucky to have trained at world-class institutions and learned techniques that were not being performed elsewhere except in other major orthopedic centers. One procedure is called a "meniscus transplant." The meniscus is a cushion in the knee and when a young patient has an injury that damages the meniscus beyond repair they are destined to develop early arthritis because the meniscus does not grow back. Without the cushion, the cartilage wears away, creating a rough painful surface with few easy surgical remedies. This scenario is rare, however when it occurs we can restore the cushioning by transplanting a new meniscus. In training, I learned how to perform meniscus transplants and have been able to make this procedure available in the Ridgefield community."
As a fellowship-trained knee, hip and shoulder orthopedic surgeon, Dr. Henshaw's success led him to OrthoConnecticut, where he has proudly served patients for over 20 years. Dr. Henshaw explains, "I have, without hesitation, had a wonderful career here. Having grown up nearby in the Waccabuc community, I love this area and am thrilled to share my skills with this patient community and give back in my own way."
Dr. Henshaw acknowledges that patients have a choice when it comes to orthopedic care. "There are certainly lots of options in our region for orthopedic care, and I am sure it is confusing for patients to decide where to go when they have an orthopedic problem. OrthoConnecticut has been serving our community for over 65 years, and our founders were pillars of Ridgefield. We take pride in being highly selective when hiring new doctors because we want to continue to be leaders in our field. Our doctors have trained at the top universities, medical schools, residencies and fellowships including Princeton, Harvard, Cornell, Johns Hopkins, Columbia, Hospital for Joint Diseases, Hospital for Special Surgery, and Rush University Medical Center. Most have been recognized with awards not only for academic excellence, but also for compassion and humanism."
When asked about the practice's recent office move, Dr. Henshaw explained OrthoConnecticut's ever furthering commitment to patients. "Like our modern office and surgical center in Danbury, we were lucky to find a perfect place that fit our needs right in the heart of Ridgefield. We gut-renovated and transformed the location to have more clinical space and better flow for our patients. Everything is new, clean and welcoming," he said.
If you're in pain, know that there is help. Contact the professionals at OrthoConnecticut today to schedule an appointment with Dr. Henshaw, or any of the orthopedic specialists at 1-833-ORTHOCT.
Meet the OrthoConnecticut Physician Dr. John Dunleavy
March 15, 2022
Aches and pains can be a thing of your past once you meet Dr. John Dunleavy, hip and knee specialist at OrthoConnecticut.
Dr. Dunleavy is passionate about orthopedic care and is committed to serving his patients for both expected and unexpected visits.
As an award-winning joint specialist, many can find Dr. Dunleavy educating others at seminars on an array of joint replacement topics. His work is regarded as life-changing by his patients, "...Dr. Dunleavy replaced both my hips. I am now pain free. He is extraordinarily dedicated with a laser-like focus, highly professional and knowledgeable and soon he will be performing surgery on my husband's knees," said one patient.
"I received professional, caring and thoughtful treatment from Dr. Dunleavy for terrible hip pain. After having both hips replaced I am pain free for the first time in years. It has made a huge difference in the quality of my life and I am very grateful to Dr. Dunleavy for the wonderful care I received," wrote another.
Earning his Doctor of Medicine degree from Georgetown University, Dr. Dunleavy trained at Brigham and Women's Hospital at Harvard University and has extensive experience in orthopedics. He specializes in hip and joint replacement surgery, and can treat patients for a variety of ailments such as; fractures, dislocations, arthritis and osteoarthritis. His excellence in the field is not limited to the operating room as he can also be found giving extensive presentations to patients and aspiring surgeons on the topic of orthopedic issues and procedures.
It is this same robust knowledge and experience in orthopedics that has led Dr. Dunleavy to OrthoConnecticut where he serves as one of the practices' top hip specialists.
Q: Why is OrthoConnecticut an important part of the Ridgefield Community?
A: Dr. Dunleavy: We are here to serve the local community with top notch, state-of-the-art orthopedic care. What's great about OrthoConnecticut's Ridgefield office is that many of us at the practice actually call Ridgefield "home." We are experts in the field, living right here in town. We are active in the community from coaching to church, and acting as medical advisors to great organizations like RVNAHealth and ACT of Connecticut. (Tag the orgs).
Q: Why did you decide to go into orthopedics and to commit to total joint surgery as your specialty area?
A: Dr. Dunleavy: In orthopedics, there are tangible results. Something is either broken or it's not. You're either doing better, or you're not. My passion for orthopedics is very straightforward– I want to fix the problem. That's why I entered into the field of joint care, because our joints are everything. Without proper mobility, there is a reduction in your quality of life. I assess problems before they become detrimental so patients can have the benefit of immediate results.
Q: If you had a day all to yourself what would you do?
A: Dr. Dunleavy: I'd do something fun with my wife and kids. We love going to sporting activities together, exploring all the beautiful hiking trails in the area, watching Georgetown basketball and supporting St. Mary's school.
Q: What have you learned about yourself during the pandemic?
A: Dr. Dunleavy: It was an eye-opening experience. I learned just how adaptable we really are. The pandemic came swiftly and we all had to adjust quickly to be successful. Fortunately, there wasn't much disruption in our ability to care for our patients. The team at OrthoConnecticut is resilient, and we've come out stronger on the other end of this.
Q: Why are you excited about the new Ridgefield office location?
A: Dr. Dunleavy: The new, clean office space is a highly professional facility which is easily accessible in Ridgefield with lots of parking and an easy walk to the office. This is particularly helpful for some of our older patients undergoing treatment for hip issues. As a Ridgefield resident and sports coach, I am thrilled to welcome my patients, young and old, to a great office space right here in town. Having kids myself, I realize how important it is to have the best care really close to home.
Q: Are you available for emergencies in Ridgefield?

A: Dr. Dunleavy: We are offering our OrthoCare Express emergency service at the Ridgefield office during weekday hours. So people who experience a fall on the ice, on their driveway or at the Winter Garden, for example, can come right over and be seen immediately by an orthopedic professional.

Dr. Dunleavy has committed his life to helping others through the practice of orthopedics. His experience with joint, hip, and knee replacement surgeries, some utilizing state-of-the-art robotic techniques, has allowed him to provide excellence in serving the patients of Ridgefield and the greater Danbury region.

When it comes to orthopedics, Dr. Dunleavy is truly focused on the patient and getting them back to strength and mobility. His ability to serve the whole patient as they progress through a joint replacement journey, both from a surgical standpoint and empathizing with the emotion that often comes with going through the recovery process, is effective in getting patients back to doing what they love. If you're experiencing pain, know that there is a solution, and help is nearby in Ridgefield.
Meet OrthoConnecticut Physician Assistant Christopher Geier, PA-C
March 10, 2022
Christopher Geier, PA-C, ATC, is a 23 year veteran in the field of sports medicine.
As a certified physician assistant, Geier's path to helping others recover is what led him to the Sports Medicine Center at OrthoConnecticut, where he is an invaluable asset both in and outside of the operating room.
For years, Geier has worked alongside OrthoConnecticut's President and Sports Medicine physician, Dr. Michael Brand. Through Geier's work as a physician assistant, he is able to provide care to the full spectrum of OrthoConnecticut patients as well as to the sports medicine department of the Danbury Hospital system. He can assess and diagnose patients' orthopedic conditions, and prescribe medication for care.
Chris Geier, PA-C earned two Bachelor of Science degrees, his first was with a degree in sports medicine at the University of Delaware and the second being in Physician Assistant Studies from the ​​State University Of New York At Stony Brook, School of Medicine. After that, Geier completed his education with a Master's degree in Physician Assistant Studies, with a focus on Orthopedics, from the University of Nebraska. Today, many can find Geier guest lecturing at his home institution at Stony Brook on various subjects related to the physician assistant program.
Chris began working as a certified athletic trainer for Danbury Orthopedics and local high schools and his exceptional skills in the field of sports medicine led him to the United States Olympic Program where he worked as an athletic trainer who aided in the recovery of volleyball and bobsledding athletes. To this day, Geier still stays involved with sports, and coaches in New Millford. His background, education and commitment to sports medicine was the catalyst to him co-founding the Western Connecticut Sports Medicine Society.
It is Geier's continued dedication to the field of sports medicine that enables him to provide excellent care for his patients. No matter the range of your discomfort, Christopher Geier is only an appointment away to help put your pain at ease.
If you're experiencing bone or joint aches, know that help is here. Contact the professionals at OrthoConnecticut to schedule your appointment with Christopher Geier, PA-C, or one of the other leading orthopedic specialists today at 1.833.ORTHOCT.