Orthopedic Knee Specialists and Treatment in CT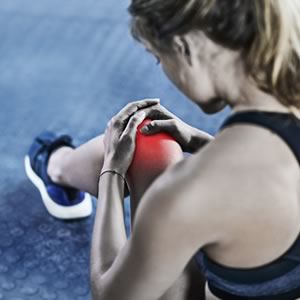 Knee pain can have a profound impact on your daily life. Because of its location and its complex composition of bones, ligaments, tendons and cartilage, the knee is a key factor in your stability and movement. Whether your knee pain is the result of a fall, a sports-related knee injury or a chronic knee condition, the first step in treating knee pain is to get an accurate diagnosis from an orthopedic surgeon who specializes in knee treatment. We offer one of the top teams of orthopedic knee specialists, while being conveniently located.
---
Our team of Knee specialists include:
---
The Total Joint Center is a leader in the full range of knee diagnosis, treatment and surgery. Our team of board-certified, fellowship-trained orthopedic surgeons have specialty training in the discipline, and perform leading-edge procedures using the latest technology resulting in faster, easier recovery. In addition to total and partial knee replacement surgery, as well as ACL reconstructive surgery and knee fracture repairs, we also offer minimally invasive arthroscopic knee surgery for nontrauma conditions. Experience indicates that arthroscopy results in faster recovery times, quicker return to an active lifestyle and greater patient satisfaction.
Non-surgical knee treatment is always the priority. Not all patients who come to the Sports Medicine and Total Joint Centers require surgery. For meniscus tears, osteoarthritis and knee-related cartilage disorders and some knee fractures, we will always explore nonsurgical options, including bracing and physical therapy, depending on the condition of the knee and the patient's needs. We are especially sensitive in treating older patients who have experienced geriatric knee trauma or are suffering from knee osteoarthritis, rheumatoid arthritis, or other inflammatory joint diseases.
Our work goes beyond excellent results. Patients truly find personalized service and an individualized approach to treatment here. Working with our integrated team of knee specialists, along with our team of rehabilitation therapists, patients minimize their travel and time by having surgery, follow-up care and ongoing treatment services close to home.
You can have your knee surgery and post-op care performed close to home. We offer all of the most modern techniques of knee replacement and reconstruction surgery in most modern settings, all of which can be done locally at either the Western Connecticut Orthopedic Surgical Center, Danbury Surgical Center, Danbury Hospital, New Milford Hospital, or Sharon Hospital. This involves less travel time for you and your caretakers. In addition, all follow-up care will take place close to where you live, maximizing your time and convenience.
---
Common Knee Procedures and Conditions Treated