Hip Specialists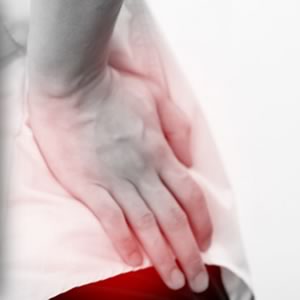 Hip pain, whether the result of an injury or chronic condition, can be debilitating. It can affect you when you walk, sit, sleep or bend. The first step in treating hip pain is to get a diagnosis from an orthopedist who specializes in hip treatment.
The Total Joint Center is a leader in the full range of adult hip surgery. Our team of board-certified, fellowship-trained orthopedic surgeons have sub-specialties in hip diagnosis, treatment and surgery, and perform cutting-edge procedures using the latest technology, which results in faster, easier recovery.
Educational Animations
---
Our team of hip doctors include:
---
Our surgeons specialize in hip replacement surgery. This can take the form of either full or partial hip replacement surgery, using the most modern techniques and tools available today. In addition, our surgeons are experts in hip fracture repair. We also offer minimally invasive arthroscopic hip surgery for nontrauma conditions, which generally results in quicker return to function and higher satisfaction.
We are especially sensitive in treating older patients who have experienced geriatric hip trauma or are suffering from hip osteoarthritis, rheumatoid arthritis, or other inflammatory joint diseases.
Nonsurgical hip treatment. Not all patients who come to The Total Joint Center require surgery. We will explore nonsurgical options, including bracing and physical therapy, depending on the condition of the hip and the patient's needs.
Our work goes beyond excellent results. At The Total Joint Center you will find truly personalized service and an individualized approach to treatment. Working with our integrated team of hip specialists, along with our team of rehabilitation therapists, patients minimize their travel and time by having surgery, follow-up care and ongoing treatment services all close to home.
You can have your hip surgery and post-op care performed close to home. Our team is proud to be on the leading edge, creating an environment where most modern techniques in hip replacement are available to our patients locally. We offer all of the most modern techniques of hip and knee replacement surgery in most modern settings, all of which can be done at either Danbury Hospital, New Milford Hospital, Norwalk Hospital, Sharon Hospital, or at the Connecticut Joint Replacement Institute in Hartford, a major center for hip replacement surgery. This involves less travel time for you and your caretakers. In addition, all follow-up care will take place close to home as well, maximizing your time and convenience.
---
Hip Frequently Asked Questions
How Do I Know if my Hip Pain is Serious?
Hip pain is very common, making it hard to know when it's serious enough to seek medical help for it. If your hip pain does not go away within one week of at-home treatment, you should see a doctor at OrthoConnecticut immediately. At-home treatment may include rest, ice packs, elevation, compression, and taking over-the-counter pain medication.
What Are the First Signs of Hip Problems?
Hip problems don't always come on suddenly and strongly. Sometimes, it's a slow process. The first sign of hip problems can include:
Pain in the groin
Pain in the hips
Hip stiffness
Limping
Swelling in the hips
Tenderness in the hips
Pain after exercise
If you are experiencing any of these problems, you should visit OrthoConnecticut to assess your hip pain and to be provided with possible treatments.
What is the Fastest Way to Relieve Hip Pain?
You have a few options for quickly relieving hip pain. First, try icing the area for 15 minutes. A warm bath or hot shower may also alleviate your hip pain. It's great to stretch your hips out after applying heat, too.
Is Walking Good for Hip Pain?
Doing strenuous activities like running or jumping is not good for hip pain. Gentle walks are a great way to stay active without making your hip pain worse. Just make sure to stay on even, flat ground, wear comfortable shoes, and move at a gentle pace.
Can Hip Pain be Cured Without Surgery?
You can effectively treat hip pain without surgery. Non-surgical options include stretching exercises, physical therapy, injections, infusions, lifestyle changes, and pain medication. Depending on the source of your hip pain, you should be able to live a relatively pain-free life without having to undergo surgery.
How Long Does it Take to Recover from a Hip Replacement?
The length of your hip replacement recovery depends on things such as your activity level, age, nutrition habits, pre existing conditions, weight, and other factors. The average time to recover from a hip replacement is between two and four weeks. However, every person is different, and recovery times can vary.
What are the Signs of Needing a Hip Replacement?
If you're experiencing hip pain, any of these symptoms could be a sign of needing a hip replacement:
Damaged hip joints
Arthritis in the hip
Severe hip pain that won't go away
Intense swelling or inflammation
Chronic stiffness
Persistent groin pain
Not responding to other methods of treatment
If you are experiencing any of these symptoms, you should see a doctor as soon as possible. Ultimately, they should have the last word on whether you need a hip replacement.
Is a Hip Replacement a Major Operation?
Hip replacement is major surgery, as it is invasive and requires more extensive work. It is typically done with general or spinal anesthesia. Because it is a major operation, doctors will attempt to treat hip pain with non-surgical methods before a hip replacement. These alternative treatments may include steroid injections, pain medication, and physical therapy.
---
Common Hip Procedures and Conditions Treated: