OrthoConnecticut offers the most modern, state-of-the art hip replacement procedures available today. All of surgeries are performed by a team of board certified, fellowship-trained joint replacement specialists. Our highly qualified team of surgeons offers a personalized approach, ensuring that each patient receives the best technique for them. This ensures the best possible surgical outcome.

Hip Replacement
During a hip replacement procedure, your damaged hip joint is replaced with implants that recreate the ball and socket of a healthy hip. This can reduce pain and restore your hip function.
We offer both the anterior and posterior approach to hip replacement surgery. In some cases, we also offer a minimally invasive approach, called a Mini-Posterolateral hip replacement, when patients might benefit from this technique.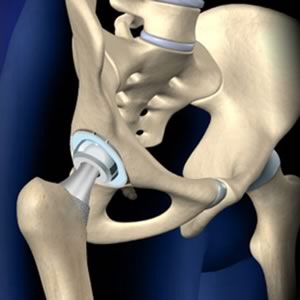 The Anterior Approach for total hip replacement involves pushing muscles apart instead of cutting them away from the bone and detaching them. This may lead to a quicker recovery and faster return to normal function after the operation. It also results in fewer post-op restrictions than with other types hip replacement surgeries which many patients see as a real benefit.
---
Related Resources: