News
Danbury Orthopedics and New Milford Orthopedics create new Walk-In Clinic for Orthopedic Emergencies
April 06, 2015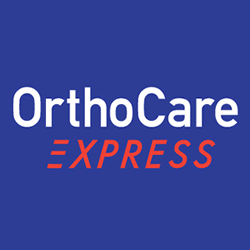 Accidents happen. When they do, people need immediate attention and evaluation and treatment by skilled professionals. Until now, trips to the emergency room have often added insult to injury with long waits for treatment and costly out-of-pocket fees. More important, chances are slim that a highly trained orthopedic specialist will be the doctor providing treatment.
Now, Danbury Orthopedics and New Milford Orthopedics have solved the problem. OrthoCare Express, opening Monday, April 6th, provides expert orthopedic care on an urgent walk-in basis, for emergencies that occur during the day, after office hours, and on weekends. Staffed by the medical teams of Danbury Orthopedics and New Milford Orthopedics, OrthoCare Express offers the same specialized expertise and individualized approach as the parent practices, in an intimate and responsive setting that gives patients an alternative to visiting the ER.
"Orthopedic injuries can occur at any time of the day, when people are at home doing household tasks, playing a sport or engaging in exercise," says Dr. Michael Brand, president of Danbury Orthopedics. "With the opening of OrthoCare Express, our specialists are here on an emergency basis for the members of our community, in a state-of-the art, patient-friendly and easily accessible setting."
Conveniently located in the heart of downtown 2 Riverview Drive, Berkshire Corporate Park in Danbury (the same location as Danbury Orthopedics), OrthoCare Express is open Mondays to Fridays from 8:00 am to 8:00 PM, and on Saturdays and Sundays from 10:00 AM to 3:00 PM. While healthcare insurance is required, no appointment or referral is necessary. Patients will receive highly specialized emergency treatment for the full range of orthopedic injury: sprains, strains, fractures, pain, dislocations, and sports-related injuries including those incurred at youth and high-school sporting events.
Within a private practice setting, OrthoCare Express provides immediate access to Board-certified orthopedic surgeons and specialized orthopedic physician assistants. For prompt evaluation and treatment, they offer on site digital X-ray, casting and bracing.
When an injury occurs, fast, accurate diagnosis and treatment is essential. With the opening of OrthoCare Express, Danbury Orthopedics and New Milford Orthopedics have created a state-of-the-art facility that enables patients to avoid the cost and inconvenience of visiting an Emergency Room. It will be a welcome new asset for community residents needing orthopedic expertise on an urgent basis.
Robotic assisted surgery discussed on News 12's HEALTHtalk for highly precise hip and knee replacement procedures
April 02, 2015
Dr. John Dunleavy and Dr. Robert Deveney recently appeared on News 12's HEALTHtalk show and discussed the implementation of robotic assisted surgery, Makoplasty, for highly precise hip and knee replacement procedures. The piece features the patient's perspective, including their personal pre- and post surgical experience. Danbury Orthopedics is excited to be the first in the state of Connecticut to offer this procedure, and on the leading edge of new and innovative orthopedic treatments.
Top specialist in shoulder, hand and all upper extremity needs
February 10, 2015
Dr. Robert Yaghoubian is dedicated to restoring his patients' quality of life. As the region's leading specialist in orthopedic disorders of the upper extremity – from shoulder to elbow to hand, and all points in between – he helps patients regain their normal range of movement, as quickly and painlessly as possible.
With his surgical subspecialty training, Dr. Yaghoubian's expertise is comprehensive. He cares for the full range of upper extremity needs, extending from the shoulder's rotator cuff to the finger tips. His day-to-day practice includes sports related injuries and common usage conditions, as well as complex reconstructive and joint replacement surgeries.
Dr. Yaghoubian also offers advanced expertise in microsurgery for shoulder, elbow and hand. Microsurgery deals with the repair of small structures such as nerves and blood vessels.
Dr. Yaghoubian's philosophy of care is to be as non-invasive as each individual patient's condition allows. "We try to make sure we get patients back to their usual level of activity, work and hobbies, without any pain or discomfort, at the lowest possible level of intervention," he affirms. "In that sense, our approach is conservative. The patient's comfort and speed of recovery are always key factors."
In addition to Dr. Yaghoubian's conservative approach, patients are reassured by his extensive knowledge base. His practice offers the right mix of the latest, most innovative techniques combined with his 17 years experience in upper extremity care. He is a fellowship-trained specialist who holds diplomas from NYU School of Medicine, NYU Hospital for Joint Disease and University of Pittsburgh Medical Center.
As a member of New Milford Orthopedics, Dr. Yaghoubian works closely with other health professionals, caring for patients throughout northwest Connecticut, the Hudson Valley region and souuthern Berkshires. He works collaboratively with his patients' primary care doctors and even welcomes referrals from personal trainers who are observing mobility issues in their clients. As noted by healthcare providers at Nordicare Physical Therapy in Sharon, CT, "Dr. Yaghoubian's extremely professional and responsive approach to patient care is unique in the area. For over 15 years, we've seen his patients heal quickly, often ahead of schedule with excellent results."
Patients of all ages, from teenagers in school sports programs to adults with sports or common usage injuries, to geriatric patients with advanced wear-and-tear, can rely on Dr. Yaghoubian for the right solutions to musculoskeletal conditions of the shoulder, hand and upper extremity.
Dr. Mark J. Fletcher Joins Coastal Orthopaedics
January 14, 2015
Sports Medicine Expert
Former 2X Track and Field USA Team Member
Olympic Level Coach
Coastal Orthopaedics with offices in Norwalk, New Canaan, Darien and Westport is proud to announce the addition of Dr. Mark J. Fletcher to their surgical team. Dr. Fletcher was formerly the founding partner of a Sports Medicine and Orthopedic Clinic in Eugene, Oregon. His orthopedic specialties include total hip & knee reconstructive surgery, orthopedic sports medicine and reconstructive shoulder surgery with a special interest in throwing related injuries.
Dr. Fletcher also trained as a Javelin competitor for the USA Track & Field Olympic Trials in 2000. He was a member of the USA World University Games team as well as a 5-time USA Track & Field Team National competitor. His wife, Christina Scherwin, was a member of the Danish Olympic Track & Field Team in 2004 and 2008 where Dr. Fletcher worked as her personal coach. She placed 4th in the 2005 World Championship games. Fletcher also served as the Medical Director of the Oregon Track Club managing the medical care for the Nike sponsored elite running team.
"We are very fortunate to have Dr. Fletcher join our practice," says Dr. Paul Protomastro of Coastal Orthopaedics. "He will continue developing our Sports Medicine program as we treat more and more young athletes from both area high schools as well as adult athletes who want to get their medical care here close to home. His Olympic training and expertise in sports medicine makes him uniquely qualified to take care of performance athletes. Dr. Fletcher is also an expert in total joint replacements and will help us build the growing demand for our hip and knee replacement teams."
Dr. Fletcher received his medical degree from George Washington University and did his residency at Thomas Jefferson University Hospital in Philadelphia. He was selected for a sports medicine fellowship at the University of Southern California where he provided care for all of the school's teams including football, track, and basketball. He is board certified by the American Board of Orthopedic Surgeons.
"I am delighted to bring my background in sports and sports medicine to support the younger generations coming through Coastal Orthopaedics with their injuries and issues based on their performance sports experiences," says Dr. Fletcher. " I will work with patients preventing and treating injuries earlier through proper strengthening exercise as much as possible before more advance surgical treatments may be required."
Dr. Fletcher, his wife Christina and their two young children relocated to CT to be closer to the Fletcher family in northern NJ as well as Christina's family in Denmark. They currently live in Westport.
Coastal Orthopaedics, PC was founded in 1963. The group provides the finest orthopedic care in spine, pediatrics, foot and ankle, sports medicine, shoulder, hand and upper extremity, and total joint replacement surgery. Their staff of approximately 50 employees is dedicated to improving quality of life for their patients and addressing their concerns through proven services using the latest technology available.
Offices are located in Norwalk, Darien, Westport and New Canaan. A special walk-in urgent care center known as Coastal Ortho Express is located at iPark Medical Center, 761 Main Avenue in Norwalk. No appointment is necessary at this center and extended hours are available for patients on a walk-in basis.