News
Revolutionary Custom Knee Replacement Now Available In Norwalk
January 18, 2016
Dr. Michael M. Lynch of Coastal Orthopaedics has brought new total knee joint technology to Fairfield County in the form of custom knee replacement. This new procedure promises to revolutionize knee replacements for many individuals experiencing knee pain that limits their activity in terms of what they can do physically.
A customized implant, no two alike, is manufactured with 3-D printing technology to fit each patient's unique anatomy. Using CAT scan generated mapping, each replacement is individually sized and shaped to mimic the natural shape of a knee, which gives the patient the potential to feel and move more naturally.
In traditional knee replacement surgery, the surgeon shapes the patient's anatomy to fit a range of sizes of premanufactured implants. Human anatomy has subtle variations that can be hard to account for with the standard technique. While they have an excellent track record in most instances, there can be problems with implant fit.
The customization of the implant also allows for less bony resection which helps to limit surgical trauma. Additionally, the instrumentation used to perform the surgery is lower profile which facilitates the use of smaller incisions. These benefits can mean less pain and faster recovery in many instances.
ConforMIS is the manufacturer who has developed the technology to create customized knee implants and surgical instrumentation that are designed to fit your knee's natural shape and curves.
Sue, a ConforMIS iTotal recipient explains, " Within four months I had two total knee replacement done with a custom knee replacement. To me, it was made to fit MY knee, not somebody else's knee, not a guy's knee, not another woman's knee. They didn't pull it out of a box. It was made to fit ME, and to me that made more sense." Sue is now back running on a treadmill and swimming.
Dr. Michael M. Lynch is a board-certified orthopedic surgeon specializing in treating severe joint pain. His main objective is to restore his patient's mobility and help them return to the lifestyle to which they were accustomed as quickly as possible. He favors non-surgical and minimally invasive surgical techniques in order to minimize the time and physical impact of treatment and recovery.
However, when osteoarthritis becomes too severe for non-surgical treatment options, you might be a candidate for knee replacement surgery (also called knee arthroplasty).
"This technology is very promising. There are studies that indicate improvements in recovery time and functional achievement. My early results are very satisfying and I am excited to offer this approach to my patients when applicable", says Dr. Lynch.
In addition to treating patients at Coastal Orthopaedics in Norwalk, Dr. Lynch serves as Co-Director of the state-of-the-art Total Joint Replacement Center at Norwalk Hospital.
Coastal Orthopaedics offices are located in Norwalk, Darien, Westport and New Canaan. A special walk-in urgent care center known as Coastal Ortho Express is located at iPark Medical Center, 761 Main Avenue in Norwalk.
For more information or to make an appointment call 203 845-2200 or visit www.CoastalOrthoCT.com.
Sports Medicine Certification Awarded to Dr. Joshua B. Frank
January 15, 2016
Coastal Orthopaedics of Norwalk is proud to announce that Dr. Joshua B. Frank has earned one of the most highly recognized certifications in the industry – a credential that is known as the Gold Standard around the world – the American Board of Orthopaedic Surgery Subspecialty Certification in Orthopaedic Sports Medicine. This award is a valuable way to demonstrate commitment to the highest quality care and recognition for the many long years of work put into achieving expertise. This sets Dr. Frank apart as a recognized specialist in the eyes of patients, hospitals, employers and insurers.
The Subspecialty Certificate in Orthopaedic Sports Medicine is for those Board certified orthopaedic surgeons who have demonstrated qualifications in sports medicine beyond those expected of other orthopaedic surgeons by virtue of additional training, a practice characterized by a majority of cases in sports medicine, and contributions to this field.
Dr. Frank received his medical school training at UPenn and the Hospital for Joint Diseases and the Kerlan-Jobe Clinic. He focused on the care of injured athletes and their return to function. During that time he participated in the care of the LA Lakers, Dodgers and Kings as well as in Arena Football, Lacrosse and with the Anaheim Ducks and USC Football Teams.
While in private practice, Dr. Frank has been treating many high school and college football teams where he is participating in the advancements of "sports medicine". In particular, he has been focusing on the training and care of young athletes. He has taken the sports medicine exam for certification in order to confirm he continues to be at the forefront in the field of sports medicine.
Coastal Orthopaedics offices are located in Norwalk, Darien, Westport and New Canaan. A special walk-in urgent care center known as Coastal Ortho Express is located at iPark Medical Center, 761 Main Avenue in Norwalk. Many sports injuries are treated promptly at the walk-in center. For more information or to make an appointment with Dr. Frank or any of his colleagues, call 203 845-2200 or visit www.CoastalOrthoCT.com.
Register Now for Sports Medicine Course (4.5 CME Credits)
April 16, 2015
Coastal Orthopaedics will present a special CME course for Physicians, Physician Assistants, Athletic Trainers, and Physical/Occupational Therapists. It will be hosted by Norwalk Hospital in the Perkins Auditorium on Saturday, May 2. Six orthopedic physicians from Coastal Orthopaedics will provide the course from 8am – 1 pm.
The Sports Medicine Update Course will cover Rotator Cuff Tears & Their Treatment, Hand & Wrist Injuries, Elbow Injuries in Athletes, Cervical Spine Trauma in Athletics, Shoulder Mechanics and Anatomy, Labral Tears of the Shoulder as well as Elbow Anatomy, Exam & Function. It may be of special interest to pediatric and family/internal practitioners. Athletic Directors and Coaches may also be interested in attending.
The program is FREE and the 4.5 CME credits are AMA accredited. Those interested in attending should pre-register at This email address is being protected from spambots. You need JavaScript enabled to view it.. Questions can be directed to Jody Finnegan at Coastal Orthopaedics, 203 845-2200.
Danbury Orthopedics and New Milford Orthopedics create new Walk-In Clinic for Orthopedic Emergencies
April 06, 2015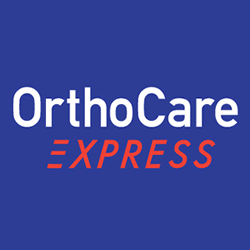 Accidents happen. When they do, people need immediate attention and evaluation and treatment by skilled professionals. Until now, trips to the emergency room have often added insult to injury with long waits for treatment and costly out-of-pocket fees. More important, chances are slim that a highly trained orthopedic specialist will be the doctor providing treatment.
Now, Danbury Orthopedics and New Milford Orthopedics have solved the problem. OrthoCare Express, opening Monday, April 6th, provides expert orthopedic care on an urgent walk-in basis, for emergencies that occur during the day, after office hours, and on weekends. Staffed by the medical teams of Danbury Orthopedics and New Milford Orthopedics, OrthoCare Express offers the same specialized expertise and individualized approach as the parent practices, in an intimate and responsive setting that gives patients an alternative to visiting the ER.
"Orthopedic injuries can occur at any time of the day, when people are at home doing household tasks, playing a sport or engaging in exercise," says Dr. Michael Brand, president of Danbury Orthopedics. "With the opening of OrthoCare Express, our specialists are here on an emergency basis for the members of our community, in a state-of-the art, patient-friendly and easily accessible setting."
Conveniently located in the heart of downtown 2 Riverview Drive, Berkshire Corporate Park in Danbury (the same location as Danbury Orthopedics), OrthoCare Express is open Mondays to Fridays from 8:00 am to 8:00 PM, and on Saturdays and Sundays from 10:00 AM to 3:00 PM. While healthcare insurance is required, no appointment or referral is necessary. Patients will receive highly specialized emergency treatment for the full range of orthopedic injury: sprains, strains, fractures, pain, dislocations, and sports-related injuries including those incurred at youth and high-school sporting events.
Within a private practice setting, OrthoCare Express provides immediate access to Board-certified orthopedic surgeons and specialized orthopedic physician assistants. For prompt evaluation and treatment, they offer on site digital X-ray, casting and bracing.
When an injury occurs, fast, accurate diagnosis and treatment is essential. With the opening of OrthoCare Express, Danbury Orthopedics and New Milford Orthopedics have created a state-of-the-art facility that enables patients to avoid the cost and inconvenience of visiting an Emergency Room. It will be a welcome new asset for community residents needing orthopedic expertise on an urgent basis.