OrthoConnecticut | News
Danbury Orthopedics and New Milford Orthopedics create new Walk-In Clinic for Orthopedic Emergencies
Details

Published: April 07, 2015
April 06, 2015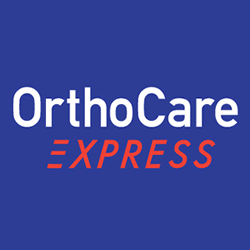 Accidents happen. When they do, people need immediate attention and evaluation and treatment by skilled professionals. Until now, trips to the emergency room have often added insult to injury with long waits for treatment and costly out-of-pocket fees. More important, chances are slim that a highly trained orthopedic specialist will be the doctor providing treatment.
Now, Danbury Orthopedics and New Milford Orthopedics have solved the problem. OrthoCare Express, opening Monday, April 6th, provides expert orthopedic care on an urgent walk-in basis, for emergencies that occur during the day, after office hours, and on weekends. Staffed by the medical teams of Danbury Orthopedics and New Milford Orthopedics, OrthoCare Express offers the same specialized expertise and individualized approach as the parent practices, in an intimate and responsive setting that gives patients an alternative to visiting the ER.
"Orthopedic injuries can occur at any time of the day, when people are at home doing household tasks, playing a sport or engaging in exercise," says Dr. Michael Brand, president of Danbury Orthopedics. "With the opening of OrthoCare Express, our specialists are here on an emergency basis for the members of our community, in a state-of-the art, patient-friendly and easily accessible setting."
Conveniently located in the heart of downtown 2 Riverview Drive, Berkshire Corporate Park in Danbury (the same location as Danbury Orthopedics), OrthoCare Express is open Mondays to Fridays from 8:00 am to 8:00 PM, and on Saturdays and Sundays from 10:00 AM to 3:00 PM. While healthcare insurance is required, no appointment is necessary. Patients will receive highly specialized emergency treatment for the full range of orthopedic injury: sprains, strains, fractures, pain, dislocations, and sports-related injuries including those incurred at youth and high-school sporting events.
Within a private practice setting, OrthoCare Express provides immediate access to Board-certified orthopedic surgeons and specialized orthopedic physician assistants. For prompt evaluation and treatment, they offer on site digital X-ray, casting and bracing.
When an injury occurs, fast, accurate diagnosis and treatment is essential. With the opening of OrthoCare Express, Danbury Orthopedics and New Milford Orthopedics have created a state-of-the-art facility that enables patients to avoid the cost and inconvenience of visiting an Emergency Room. It will be a welcome new asset for community residents needing orthopedic expertise on an urgent basis.