News
Danbury Orthopedics Supports the Max Michael Rosenfield Foundation
February 20, 2016
Details
We are pleased to support the Max Michael Rosenfield Foundation, dedicated to supporting a range of children's activities and spread kindness and goodwill.
A baseball clinic to support the Max Michael Rosenfield Foundation will be held on Saturday Feb. 20 at the Danbury Sports Dome. Rosenfield, 7, died in 2012 and was an avid baseball fan, especially the Boston Red Sox.
Read More...
First Single Day Total Knee Replacements in Danbury Area Performed by Danbury Orthopedics' Total Joint Specialists
January 27, 2016
Details
Patient Recovers Immediately at Home with Care from RVNA
DANBURY, CT. – Last month, Dr. Robert Deveney and Dr. John Dunleavy performed the first total knee replacement procedures ever done in this area on an outpatient basis.
Total knee replacements have been done on an outpatient basis on the West Coast for some time. Now, new technology allows for very specific preparation prior to surgery, reducing operating time and allowing for quicker post-operative recovery time.
Dr. Robert Deveney and Dr. John Dunleavy, fellowship-trained orthopedic surgeons, and specialists in the treatment of hip and knee disorders at The Total Joint Center at Danbury Orthopedics, are pleased to offer outpatient joint replacements locally. In the past, patients needing joint replacements were required to stay overnight in the hospital. Dr. Deveney and Dr. Dunleavy are able to now perform this surgery, for patients meeting the criteria, right here at the new, state-of-the-art Western Connecticut Orthopedic Surgical Center (WCOSC) at 226 White Street, Danbury.
Gary Furtak of New Fairfield has the distinction of being the first person in this area to have a total knee replacement operation and go home the same day. His ground-breaking surgery was performed by Dr. Deveney of The Total Joint Center at Danbury Orthopedics, at the Western Connecticut Orthopedic Surgical Center in downtown Danbury, CT (wcosc.org). Furtak is shown here (center) with Amy Tagg, RN, (left) and Tricia Brody, physical therapist (right), both of the Ridgefield Visiting Nurse Association. Tagg and Brody provided him with nursing care and physical therapy at his home, where his recuperation took place until he was ready to go to outpatient physical therapy at Danbury Orthopedics.

Danbury Orthopedics and Ridgefield Visiting Nurse Association (RVNA) partner to provide a smooth transition from outpatient surgery at WCOSC to recovery at home. Patients receive a home visit and safety evaluation from an RVNA physical or occupational therapist before the scheduled surgery date. An RVNA nurse meets each patient at home upon discharge, and visits each day for the first week after surgery. Meanwhile, RVNA physical therapists also make home visits every day during the first week after surgery to work with the patient and prepare him or her for outpatient physical therapy. Additionally, RVNA can provide an occupational therapist and/or home health aide to help the patient return to functional daily activities and assist the patient at home, if the patient requests one.
RVNA Director of Clinical Operations, Summer Williams, RN, is excited to be supporting this state-of-the-art operative approach. "Our physical therapists and nurses provide care at home that is usually provided in a hospital setting, and the patient response so far has been extraordinary. Their outcomes are excellent, and they enjoy being able to recover at home."
"Recovering at home from day 1 is a huge plus for our patients," says Dr. Deveney. "We anticipate better recoveries and improved mobility because of the immediate and focused physical therapy they receive." Dr. Dunleavy concurs, "We are at a time when advanced surgical technique and the benefits of the outpatient delivery system combine to really give patients better options. We expect reduced post-surgical pain, improved function and a better surgical experience for our patients." The orthopedic team, including surgeon, anesthesiologist and Physician Assistant, are available by phone to each patient 24 hours a day during the first few days after surgery, as are the RVNA nurses and physical therapists.
Western Connecticut Orthopedic Surgical Center (WCOSC) opened last year to offer the highest quality, state-of-the-art orthopedic surgery on an ambulatory basis to the community. The outpatient facility offers the most advanced technology to assist surgeons with routine and complex procedures. For more information on the center and the surgical center team, please visit www.wcosc.org.
About Danbury Orthopedics:
Danbury Orthopedics, founded in 1954, is a multi-specialty practice staffed by leaders in orthopedic care; the practice is a member of OrthoConnecticut, along with New Milford Orthopedics and Coastal Orthopedics, providing comprehensive care to the community. The practice's Centers of Excellence provide integrated treatment, offering individualized and compassionate care by a team of specialists. The goal of the practice is to help patients regain mobility, lead active lives and attain optimal well-being. To make an appointment with any of the practice's specialists, or to learn more about this procedure, or other outpatient procedures at Danbury Orthopedics, please visit http://www.myorthoct.com/ or call 203.797.1500.
About RVNA:
RVNA cares for patients in their homes in 28 towns in Western Connecticut, including seven day a week physical therapy by experienced orthopedic therapists. Founded in 1914, RVNA is a non-profit, fully-accredited, Medicare-certified home health care agency that also supports public health and safety, and promotes the highest quality of life. Services include skilled nursing, rehabilitation therapies, social work services, disease management, and private pay home health care, along with many community programs. To learn more about RVNA or to request RVNA services, call 203-438-5555 or visit www.ridgefieldvna.org.
Danbury Orthopedics and New Milford Orthopedics create new Walk-In Clinic for Orthopedic Emergencies
April 06, 2015
Details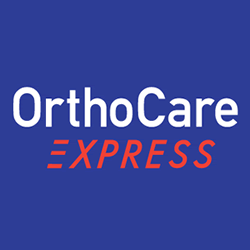 Accidents happen. When they do, people need immediate attention and evaluation and treatment by skilled professionals. Until now, trips to the emergency room have often added insult to injury with long waits for treatment and costly out-of-pocket fees. More important, chances are slim that a highly trained orthopedic specialist will be the doctor providing treatment.
Now, Danbury Orthopedics and New Milford Orthopedics have solved the problem. OrthoCare Express, opening Monday, April 6th, provides expert orthopedic care on an urgent walk-in basis, for emergencies that occur during the day, after office hours, and on weekends. Staffed by the medical teams of Danbury Orthopedics and New Milford Orthopedics, OrthoCare Express offers the same specialized expertise and individualized approach as the parent practices, in an intimate and responsive setting that gives patients an alternative to visiting the ER.
"Orthopedic injuries can occur at any time of the day, when people are at home doing household tasks, playing a sport or engaging in exercise," says Dr. Michael Brand, president of Danbury Orthopedics. "With the opening of OrthoCare Express, our specialists are here on an emergency basis for the members of our community, in a state-of-the art, patient-friendly and easily accessible setting."
Conveniently located in the heart of downtown 2 Riverview Drive, Berkshire Corporate Park in Danbury (the same location as Danbury Orthopedics), OrthoCare Express is open Mondays to Fridays from 8:00 am to 8:00 PM, and on Saturdays and Sundays from 10:00 AM to 3:00 PM. While healthcare insurance is required, no appointment or referral is necessary. Patients will receive highly specialized emergency treatment for the full range of orthopedic injury: sprains, strains, fractures, pain, dislocations, and sports-related injuries including those incurred at youth and high-school sporting events.
Within a private practice setting, OrthoCare Express provides immediate access to Board-certified orthopedic surgeons and specialized orthopedic physician assistants. For prompt evaluation and treatment, they offer on site digital X-ray, casting and bracing.
When an injury occurs, fast, accurate diagnosis and treatment is essential. With the opening of OrthoCare Express, Danbury Orthopedics and New Milford Orthopedics have created a state-of-the-art facility that enables patients to avoid the cost and inconvenience of visiting an Emergency Room. It will be a welcome new asset for community residents needing orthopedic expertise on an urgent basis.
Robotic assisted surgery discussed on News 12's HEALTHtalk for highly precise hip and knee replacement procedures
April 02, 2015
Details
Dr. John Dunleavy and Dr. Robert Deveney recently appeared on News 12's HEALTHtalk show and discussed the implementation of robotic assisted surgery, Makoplasty, for highly precise hip and knee replacement procedures. The piece features the patient's perspective, including their personal pre- and post surgical experience. Danbury Orthopedics is excited to be the first in the state of Connecticut to offer this procedure, and on the leading edge of new and innovative orthopedic treatments.